I know the title is misleading but we wanted to stay in touch with our fans on all levels. Most of our posts these days are in the Twitter-verse here: https://twitter.com/WallyTBM these are Wally's up to the minute muses on what's what and who's who in our TBM world and elsewhere. We also do all of our album and single releases on our facebook page https://www.facebook.com/pages/The-Beautiful-Music/495348020570057 . Our website is truly the epicentre of all things beauty ?
Just as a quick update here is what has been happening over the last few months here at TBM Headquarters here in Ottawa.
SKYTONE: In the world of jangle-pop comes the latest releases from our dynamic duo. Lots of kind words from the reviewers and fans alike:
"brothers with a keen ear for melodies that pack more sunshine and warmth per decibel than you would have thought possible."
"perfectly captures the spirit of the summer day with its vibrant and beautiful vocals and the 80s/90s jangle pop sounds are making me move"
Try it yourself, extend the summer! https://skytone1.bandcamp.com/
Dot Dash: Always busy on the scene, on tour or in the studio creating another masterpiece. If you are in the Washington D.C area you can catch Dot Dash at Rock & Roll Hotel on October 4th. If you haven't had a chance to hear or see them please check out the streams available here: https://soundcloud.com/user-655653418/sets/dot-dash and they are also on Bandcamp.
"Dot Dash makes a wild escape from their previous escapade and the pumped-up pop of Earthquakes & Tidal Waves. The follow-up amps up their raw spirit on Searchlights, a new album that exploits the gritty factions of punk prose that stems from their founding."- http://www.selectivememorymag.com/2016/07/26/dot-dash-searchlights-beautiful-music/
Still available is the special offer which is a bit insane, of all 5 albums electronically when you purchase one of the CD hard copies: http://thebeautifulmusic.com/dot-dash-special-offer/
Roy Moller: In fine tradition Roy's latest endeavour has produced some fantastic gems and the critics are loving it. Here is beautiful write up: http://louderthanwar.com/roy-moller-theres-a-thousand-untold-stories-album-review/ and here's a direct link to some tracks personally selected by Roy: https://soundcloud.com/user-655653418/sets/roy-moller
TVP4: The Dream Inspires but this angry silence has gone on long enough! TVP4 is in cue, mixed, mastered awaiting final artwork and pressing!!!! It will be out this year!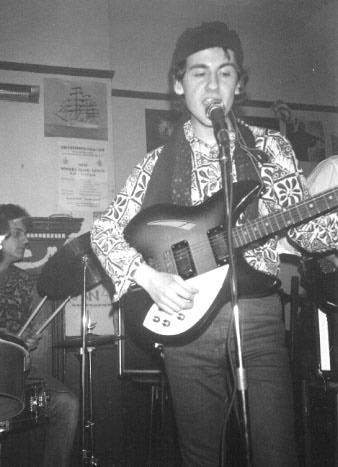 Sweet Magnolias: Taking a careening u-turn from their current trajectories, a brilliant off the floor outdoor recording of some classic DCR songs lead by Nick and backed by SKYTONE. We are uncertain the release date but it is awaiting the final touches on the artwork and you can expect it later this month.
ARMSTRONG: Julian Pitt is back with his follow up to "Songs About the Weather". The new release is entitled "Fragments & Curiosities – The 4-Track Sessions" and boasts 14 tracks of the most beautiful brilliance that can be seen from space. http://thebeautifulmusic.com/the-bands/armstrong/
TBM on Soundcloud: We have created an account and are using the Soundcloud Tab on our Facebook page. We plan to upload selected tracks from our new releases, compilations and classic albums as time allows. Here is a link to us on Soundcloud: https://soundcloud.com/user-655653418/sets
As time allows we are going to be updating our website to be more mobile friendly.
Thanks again for your continued support and loyalty, stay beautiful.
Wally and the TBM